Archive | November 2018
A timely reminder that Fizz Feast returns to the Edinburgh Academy this weekend, an informative, inspiring event where you can sip a few delicious tipples and meet the expert winemakers to learn all about the wonderful world of Prosecco, Cava, Cremant and Champagne.
It's the great opportunity to find your favourite Festive Fizz for Christmas and New Year parties.
So book your tickets and join in the seasonal fun at Fizz Feast 2018.
Tickets from £22.50, available from www.WineEventsScotland.co.uk
Saturday 17th November, 2018 – Two sessions, 12 – 3pm; 4 – 7pm
Edinburgh Academy, 42 Henderson Row, Edinburgh EH3 5BL
Whether you are planning a family dinner or a casual get together with friends, with a few bottles off Fizz to share, it guarantees to be a sparkling occasion.  Cheers!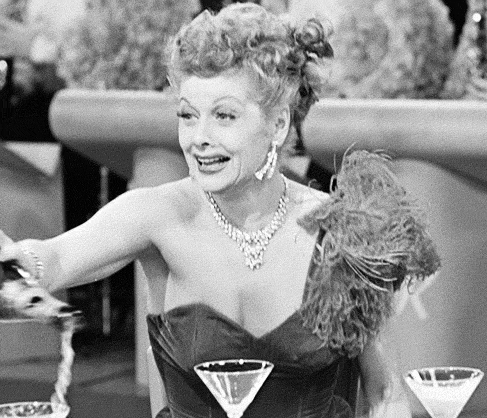 "They were crossing the Meadows glaring green under the snowy sky. Their destination was the Old Town, for Miss Brodie had said they should see where history had been lived; and their route had brought them to the Middle Meadow Walk".
From "The Prime of Miss Jean Brodie"  Muriel Spark
Born in Edinburgh in 1918, the novelist Muriel Spark was brought up in Bruntsfield and educated at James Gillespie's School where an influential teacher inspired the creation of the charismatic Miss Brodie.  Renowned worldwide for her literary genius and while Italy became her second home, Edinburgh was always special: she considered herself 'Scottish by formation.'
Over the past fifteen years, I have followed Jamie Primrose's artistic journey as he travels around his equally beloved home city of Edinburgh to paint his favourite scenes in colourful oils on canvas.  This new exhibition, Sparkling Hues captures the parks, streets, lochs and rolling hills as well as the timeless beauty of the dramatic skyline through the changing seasons.
Primrose has a fascination with "the ephemeral nature of light" and here you can observe similar scenes "snapped" across the shifting times of day from dawn to dusk.   Most impressive is the meticulous manner in which he illustrates the distinctive change of seasons from the birth of Springtime to crisp, chilly Winter.
With indepth personal knowledge of Marchmont where he lives, a familiar stomping ground in this show is The Meadows.  Here is the flowering, frothy pink blossom of Spring, with shards of sun streaming through the branches, casting long shadows on the grass.
It is stunning to view this wide expanse of parkland and long avenues of trees, each scene showing how the light slowly shifts between the brightness of midday and the first glow of sunset.   Muriel Spark would certainly have loved seeing these trees in Springtime, a fond memory from her schooldays:
"It was an Edwardian building with big windows that looked out over the leafy trees, the skies and the swooping gulls of Bruntsfield Links. The school was a ten-minute walk through avenues of tall trees. Leading away was another avenue of hawthorns, flowering dark pink, the May blossoms.  Muriel Spark
In March this year, Edinburgh was in the grips of a hard winter with schools closed and normal daily life ground to a frozen halt for a few days. While his children enjoyed sledging in The Meadows,  Jamie was keen to capture the quiet, white wonderland.
In paintings such as "Snow Shadows looking towards Arthur's Seat," "Last Light on Spottiswoode Street,"  and "Sunrise on Middle Meadow Walk",  the icy snow with footprints, car and sledge tracks is depicted with brilliant clarity.  Just look at this glowing salmon pink sky as the sun fades away.
Following the year through nature is very much the theme of this collection with the trees also dressed in the gorgeous, golden colours of October.  "Autumnal Burst of Colour in the Meadows" is particularly representative of the exhibiton title, Sparkling Hues.  Exquisitely crafted, this painting needs to be studied close up and personal to appreciate the subtle, soft haze of sunlight shining on the bright copper leaves.
As you wander around Dundas Street Gallery, you can also trek up Arthur's Seat to see Duddingston Loch,  take in a panoramic view across the city to the Firth of Forth from Blackford Hill and stroll along the towpath of the Union Canal, the charming rural waterway flowing through Polwarth.
Jamie Primrose also specialises in fine black and white Ink drawings of iconic city views, streets and church spires, from cobbled closes of the Old Town to the elegant crescents of the New Town.  Commissions are also available for your favourite place to be preserved in a painting.
Visit the Dundas Street Gallery soon to see this marvellous, magical evocation of Edinburgh as observed through the natural world of our seasons.
The Dundas Street Gallery, 6a Dundas Street, Edinburgh EH3 6HZ
Saturday 3rd November to Saturday 10th November: Weekdays, 11am-6pm.  Saturday, 11am to 5pm.
More information: 
http://www.jamieprimrose.com/latest/index.html